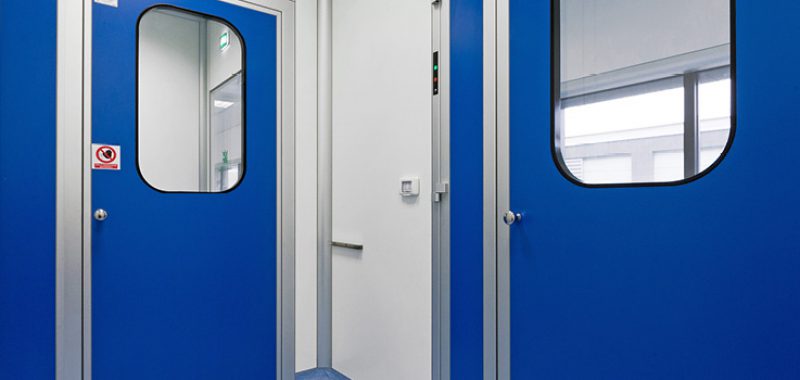 When the question arises as to how a sterile environment should be set up, we must, first of all, clarify the very concept of "sterile environment".
By definition, it is an enclosed environment in which the concentration of airborne particles, germs or other substances are constantly maintained at a level close to zero. It is therefore essential that the sterile environment is designed in such a way that the amount of particles contained or transported in it is as low as possible.
For this purpose, uninterrupted stability in terms of temperature, pressure and air humidity conditions occurs within a sterile environment.
Creating a sterile environment: the four main steps
A sterile environment is created with extreme care starting from the preliminary design stages, assessing both the intended use of the space and its size. These two parameters are, in fact, fundamental for an up-to-standard production, which essentially takes place in four phases:
Design: consists of the concrete analysis of the project and defines a series of factors, ranging from the requirements that the sterile environment will have to respect to the type of artefacts that will have to be protected within it, from the possible ways of contamination to the protection of the staff operating within the spaces, from the compliance with specific directives and technical standards to the detailed technical requirements relating to the preparation.
Development: this is the part relating to the actual creation of the sterile environment, which takes place through the collaboration of technicians and engineers with the ultimate goal of identifying the best solution to meet the needs of the project. The key parameter of the purity class is one of the fundamental guidelines for the production of the correct elements (such as wall systems, ceilings, floors, floodgates, but also electronic components and air conditioning technology) to be installed inside these spaces.
Implementation: the implementation of the sterile environment takes place through the verification and testing of the entire technology. If the results reflect the necessary prerequisites and meet the correct reference standards, the plant will proceed to the homologation phase.
Monitoring and maintenance: the monitoring phase and any maintenance work carried out on a sterile environment must be guaranteed with consistency and regularity. Similarly, the cleanliness of the sterile environment will also be carried out in accordance with specific rules and should only be carried out by specialised personnel.
Delta2000 is the world's leading company in the design and manufacture of solutions for cleanrooms and controlled contamination environments.
Our extensive experience and in-depth industry know-how make us the main interlocutors for the creation of sterile environments dedicated to any type of industry, with a focus on the pharmaceutical, chemical, medical, food, electronics, architectural, and cosmetic.
Contact us now to receive a dedicated consultation.