Galvanized steel sheet panels
This particular ​Galvanized steel sheet panel​ made by ​​Delta2000, ​a company specialized in the design, production and installation of cleanrooms​,​ is suitable for several sectors​​: ​Pharmaceutical​​, ​​Biomedical​​, ​​Chemical​​, ​Cosmetic​​ and ​Food​​.
Without forgetting structural projects for hospitals.
The modular partition wall is made with an internal frame in extruded aluminium, insulated with (aluminium honeycomb / polystyrene / rockwool) and the exterior is 7/10 varnished galvanized steel.
The total thickness of the panel is 48 mm, with a vertical connection to the hidden H profile in extruded aluminium, connectors between the panels (4 mm thick), cold welded with dow corning 786, extruded aluminium profiles for floor installation included.
Delta2000 offers galvanized steel panels as an alternative installation option.
The Delta2000 galvanized steel panel is versatile, durable and the zinc-iron coating is resistant to corrosion, ideal for many sectors including pharmaceutical, cosmetic and food.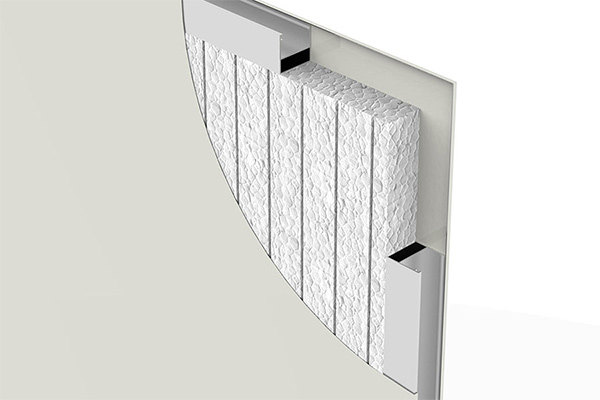 Thanks to its adaptability, DeltaWALL™ Polystyrene is the most commonly used panel both nationally and internationally.
DeltaWALLS™ Rockwool is used in the majority of project that require a high degree of heat resistance and superior thermal insulation, saving on the maintenance cost of the installation.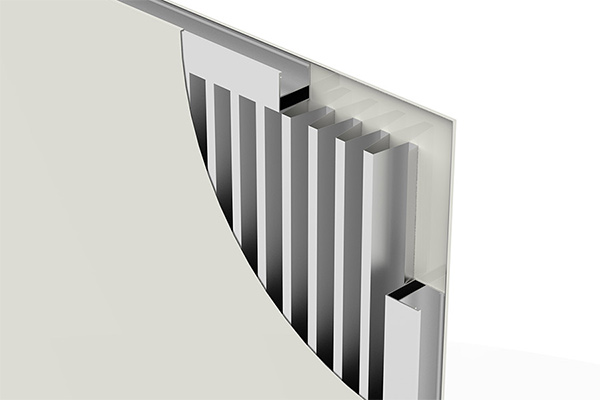 DeltaWALL™ HONEYCOMB is the top of range among DELTA products and is used in the most prestigious pharmaceutical companies.
The modular panels in galvanized steel used by Delta2000 to create cleanrooms, can be used for:
Walls
Ceilings
Doors
Floors
The modular panel in galvanized steel is assembled using two sheets of steel, gauge 7/10, fixed to a frame in extruded aluminium with four sides.
Based on the project requirements, the following insulating materials can be placed between the sheets:
Self-extinguishing polystyrene (Euro class E)
High density rockwool
Corrugated iron
Defined by a wide range of features and advantages that make them ideal for cleanrooms.
The benefits include:
Fire and heat resistant
Corrosion resistant
Rigidity
Lightness