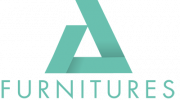 Cabinets for cleanrooms and aseptic environments to avoid cross-contamination
DeltaFURNITURE™ cabinets for cleanrooms made by Delta2000, a company specialized in the design, production and installation of cleanrooms, are suitable for several sectors: Pharmaceutical, Biomedical, Chemical, Cosmetic and Food.
Without forgetting structural projects for hospitals.
The Delta2000 cabinets are assembled and milled by hand, edged with special machines and made with durable HPL (high-pressure laminate) used for cleanrooms.
The side, upper and lower panels and the cabinet shelves are made of fireproof material with a thickness of: 20 mm or 12 mm.
DeltaFURNITURE cabinets are used to place and store personal valuables within controlled contamination sterile environments.
The cabinets offer various accessories and features such as:
Ventilated cabinets for hygienic purposes to keep odours outside and prevent mould from forming:

A grid on the door for the air flow.
Section raised from the ground for the air flow.
Vent at the top for air flow.

Custom fold-out cabinets with integrated basket for used clothes.
Built-in shelves
for placing: valuables at the top and used shoes or other personal items at the bottom.
Double-sided cabinets with hooks or bars with hangers inside for hanging used clothes.
An internal divider to hang used clothes and keep them separate from sterile ones.
A selection of door handles:

Stainless steel fixed handle
Stainless steel fixed handle with key
Rotating stainless steel handle with lock

All the cabinets are designed with a tilted dustproof structure.
The cabinets are designed to place the used clothing inside them and to get changed safely, wearing protective gowns and sterile footwear, avoiding cross-contamination within the aseptic areas.