Cabinets and Benches for cleanrooms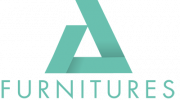 CLEANROOM DeltaFURNITURE™

DeltaFURNITURE™ cabinets and benches for cleanrooms made by Delta2000, a company specialized in the design, production and installation of cleanrooms, are suitable for several sectors: Pharmaceutical, Biomedical, Chemical, Cosmetic and Food.
Without forgetting structural projects for hospitals.
Delta 2000 produces a wide variety of cabinets and benches for cleanroom changing areas, in order to avoid cross-contamination.
DeltaFURNITURE cabinets and benches are designed to place clothing, such as protective gowns and sterile footwear, used in aseptic environments.
By storing clothes and shoes inside them, we can avoid problematic contamination in the sterile environments.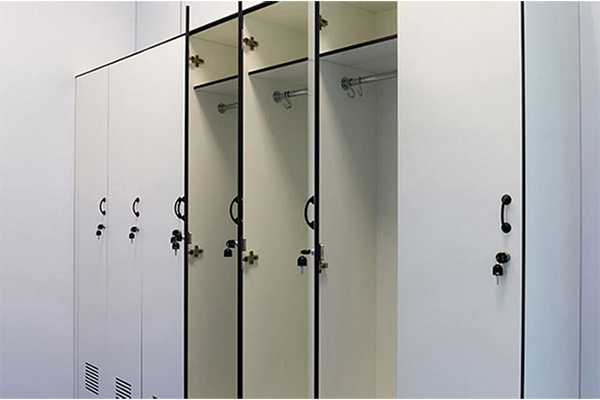 The cabinets are used to place and store personal valuables, protecting them from contamination within aseptic and sterile environments.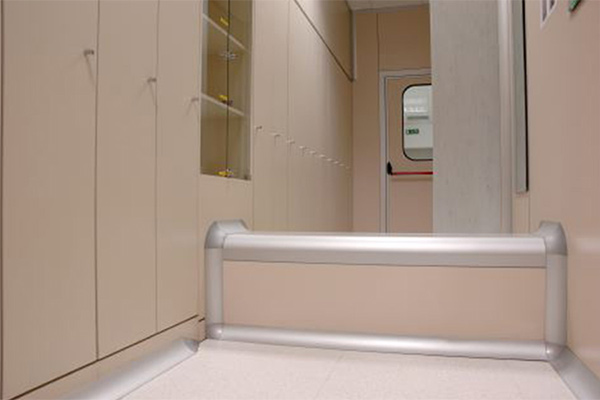 The benches can be used as safe seating in the cleanroom, but also to safely store footwear and clothes.
The Delta2000 cleanroom cabinets are assembled and milled by hand, edged with special machinery.
They are made with durable HPL (high-pressure laminate) used for cleanrooms.
The side, upper and lower panels and the cabinet shelves are made of fireproof material with a thickness of: 20 mm or 12 mm.
The benches made by Delta 2000 are of 2 types: "U" shape and "S" shape.
The U benches can be used to sit on while the S benches, on top of seating and a surface to place items, can also be used to store footwear that has already been used on one side and uncontaminated shoes on the other.