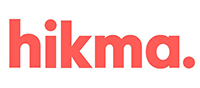 The core business of the American pharmaceutical company Hikma Pharmaceuticals Plc is the development, production and marketing of a range of both branded and non-branded generic and licensed products.
He built his worldwide reputation by providing important medicines to consumers by operating the first FDA-inspected pharmaceutical manufacturing facility in the United States in the Middle East.
Hikma Pharmaceuticals Plc has made quality its winning weapon; not only product quality, but also the quality of relationships and the way of working.
The company uses the highest standards in everything it does, including the choice of its partners: such as Delta2000.
This is why Hikma Pharmaceuticals has decided to rely on Delta2000 for the construction of the new tank storage plant in the USA.
For this production site, he chose to install the LAMRW wall, reliable, flexible, safe because it is certified to react to fire in class B, S1-d0 as per EN 13501-1: 2007 + A1: 2009.
In this plant Delta2000 has installed well over 450 square meters of walls and 350 square meters of false ceilings.